Originally designed in 1938 by Ferrari Hardoy, an apprentice of Le Corbusier, the leather butterfly chair has a modern, bohemian vibe. Knoll took over production of this chair in 1947. Originals can be found at online auction houses for hundreds of dollars. like this one below....
CB2 has a knock off in their line up of new products this Fall: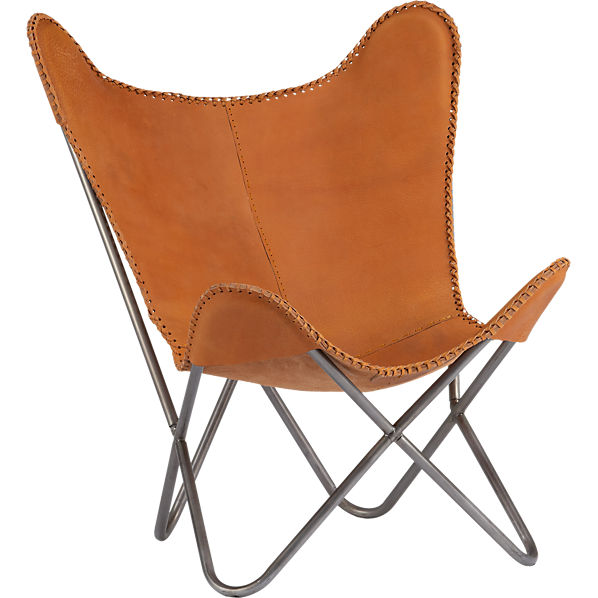 Shopping recently at World Market, I saw this chair and the price tag? $200 cheaper than the CB2 version and because it is a knock off of the knock off, hundreds less than the real deal.
$199.99
I am digging the earthy, masculine and cool look, how about you?
Before I forget.... today I am
guest posting
about my "Fall Favorites"for Jenn at
A Home in the Making
while she enjoys a get away with her husband in Italy. Lucky girl!!!! If you are not familiar with Jenn's blog, do check it out, she is one talented lady and has done magnificent things to the darling bungalow she shares with her husband Chris (he has helped too)! They are in the midst of a dynamite kitchen renovation that you don't want to miss.
Have a wonderful Fall week-end everyone.
Does your room need a "prescription" for a change of decor, function or design?
If so please
contact me

,
I would love to help your room feel better with a

Room Rx

.