Poufs are all the rage these days. They are showing up all over the house,
from living rooms,
to bedrooms,
to nurseries...
Lucky for those of us with a great sense of style and not enough cash to match, they seem to be available in a variety of price points. Check out the wide range of pricing on the few I rounded up below....
$375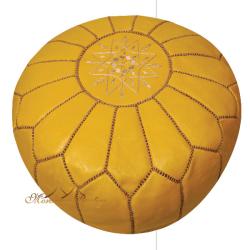 Comes un-stuffed at $19.99 + $12.40 shipping = $32.39
I read about a variety of fills to use in the un-stuffed poufs and the best, most cost effective one seems to be crumpled, balled up newspaper. How awesome is that, a green and cheap way to bring a current trend into your home?! (I think I would stuff the poufs from Crafts of Egypt to bursting in order to give them a more "high brow" look!) Now that you have seen a pouf can be had for a great price, where would you consider using one in your home?
Does your room need a "prescription" for a change of decor, function or design
? If so please contact me,
I would love to help!