On
Monday
I gave you a little "look see" of this diamond in the rough...
Let's satisfy your curiosity by sharing the transformation shall we? ......Are you ready...? Here she is...



Remember the inspiration fabric?
Jesse is a pretty talented girl, so with a little encouragement from me, look at how she interpreted the pattern on the drawer fronts....
Didn't she do an amazing job?
Yes those are the
fabric baskets
that I made for this "Sweet Baby Girl!" And before I go....how cute are these?!
Along with the adorable Mary Jane's, do you suppose "they" crochet mini Converse sneakers for boys?!!!
Hope you are having a great week. My son and I managed to shop for the remaining items needed for his semester away without "incident," (you parents of teenagers know what I am talking about), he is knocking off the things on his "to do" list and so am I. T- minus 3 days until Saturday's send off.... now, if only he would pack!
Linking up to: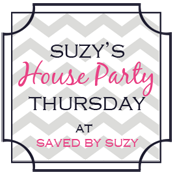 Does your room need a "prescription" for a change of decor, function or design?
If so please
contact me,
I would love to help your room feel better with a Design Concept Board or a complete Room Rx.