Galbraith & Paul fabrics have been on my radar for sometime, I think they are just beautiful. From the patterns and colors to the fact that the fabrics are hand block printed in a studio in Philadelphia (I really am a sucker for hand block prints,) these are fabrics with a huge "wow factor." They tend toward use in more transitional or contemporary settings, but like most decor, if you love it, used a with light touch, in the proper fashion, these fabrics could be used in any room design.
This particular fabric, Zinnia is a favorite, it feels happy and lighthearted and comes in yummy colorways. I am especially partial to this one called "Sky," with a vibrant yellow-green, turquoise, blue gray and brown...
Zinnia makes a stunning Roman shade in a white kitchen (note the other Galbraith & Paul fabric on the chairs, Sweet Pea.)
How about this simple curtain panel, no pleats, hung on rings and trimmed with a teal velvet, gorgeous, no?
Clean and simple on a headboard.
House Beautiful
How about the size of the blocks used to print the fabrics? Imagine the skill necessary to line the inked blocks up just right...what a beautiful and mindful process.
Galbraith & Paul
Because the Galbraith & Paul textiles are all hand block printed on high quality fabrics, they are rather pricey and available by the yard only through designers. Fear not though, Room & Board also has a wonderful selection of pillows and pendant lighting available in store and on line at great prices.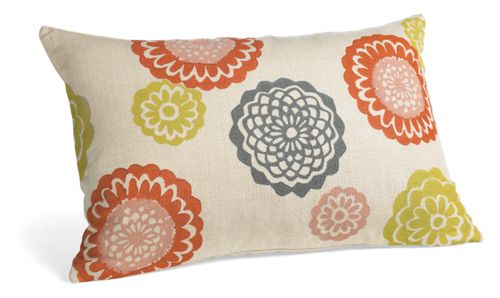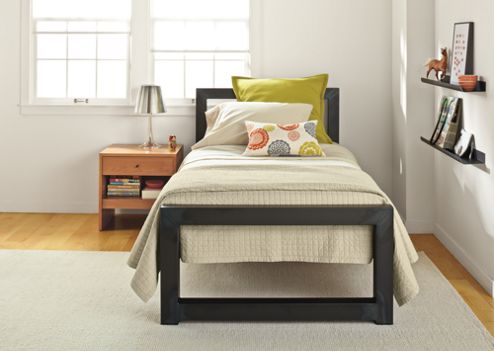 Room & Board
If like me, the Galbraith & Paul textiles really appeal to you, then you will be excited to know that they are introducing hand block printed wallpaper patterns for their Spring 2011 collection and they have been producing a line of customizable rugs for some time.
What do you think,
have you enjoyed this week's Fresh Fabric Friday
? I know
I am like a kid in a candy store when it comes to textiles. Are you like me, d
o you get a buzz from cool fabric
s and all of the possibilities?
I would love to hear from you, let me know what type of fabric or fabric related information you would be interested in learning about, I'd be more than happy to oblige.
Have a wonderful week-end...I need to run and get moving on framing my doilies! Be sure to come back next week and see the finished product.
Does your room need a "prescription" for a change of decor, function or design
? If so please contact me,
I would love to help!