A new offering in my CSIL's etsy shop,
Therese Marie Designs
inspired me to create a bedroom design for my cousin's two little girls.
Jesse and I worked together to create
a darling nursery
for her older daughter and now that there are two girls, the idea of a shared a room down the road seems just right.
Custom made with the name and letter of your choice this is the PERFECT baby gift...
or gift for a "little" who's room is getting re-decorated,
or maybe even as a teacher gift - T is for Teacher!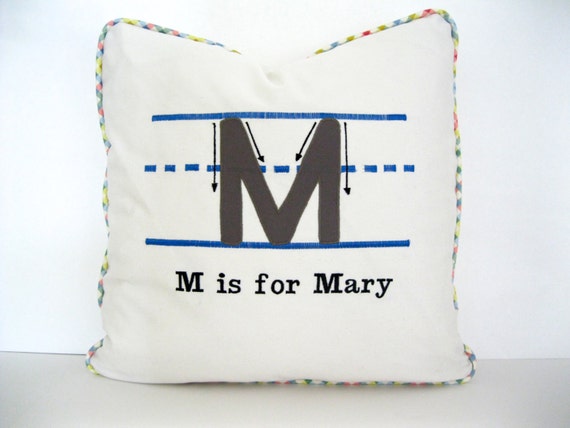 A little vintage fun was what I was after for this room.
After rounding up
a fun DIY wall treatment
and of course
the pillow
that got the ball rolling
Here is my design plan....
This room feels so happy to me, just the place for sisters to become best friends!!!
Did you share a room as a kid or do your children share a space? Do tell....
I love Erin's blog and have become familiar with some of the most inspirational and creative people and businesses through it. What a thrill to share some cyberspace with all of them.
Thank you Erin!
--------------
Cathy
--------------
Does your room need a "prescription" for a change of decor, function or design?
I would love to work with you to help your room "feel better."
Contact me for more information about my design services.