While many/most of you were getting your Holiday decorating done over the week-end, I was working on my office. First order of business was was painting the back of the built in book case. Next up, trying to get all of the "stuff" moved back in. This involved round two of purging, which went well. (I think a double purge is a must when "moving," a lesson I wish I had learned 5 years ago!) So just to refresh your memory, here is my little office before.... (note the "bane" of my existence, the thing that got this all started, the built in corner desk).
Here we are, desk gone, stuff moved out, patching and cutting in before painting. Full disclosure, I did none of the painting, my wonderful husband did, he does an amazing job, I'm too slow and impatient.
With some "stuff" moved back in, my new chair and the back of the bookcase painted.....
What are my paint colors you ask and why does it look different than
the original idea
? The walls are Sherwin Williams' Bungalow Beige SW7511 (at 3/4 strength, more on that in another post) and the back of the bookcase is Urbane Bronze SW7048. Things evolved in this room as I decided to go with a more toned down color scheme and a look that was more in tune with my usual aesthetic. I went back to this inspiration photo which is light, bright and eclectic....
Inspiration firmed up, painting done, on to my other week-end project, window treatments. With the exception of the painter's drop cloth, this was a use what you have sort of project. Left over zebra fabric from my FR, existing rod, clip rings from an old window treatment. No DIY tutorial here folks.... I wing it too much and have no patience for snapping photos along the way, besides there are so many great tutorials out there, I can't compete. One thing for certain, wash that drop cloth about a hundred times before you cut and sew, it is stiff and smelly right out of the package.
What do you think? For a gal with DIY-ADD it looks pretty good, no? Thank goodness for the
UW Badger- MS Spartans football game on Saturday night, it was great entertainment while I was sewing/fussing over this! The clip rings were a last minute choice and make the panels a little long and the rod may be a bit wimpy for the weight of it all so that will likely change down the road. For now, I am pleased as punch...BTW the shades are from Home Depot (about $30 each).
In the end I did get a few Holiday decorations up and we went yesterday to cut down our tree. It was a muddy mess at the tree farm and my kids told me that they would have been fine if I had just picked up a tree at Costco last week. Hubbie agreed (the accountant in him liked the $30 savings). Scrooges!!! Secretly, I am pretty sure they enjoy this tradition, they were just giving me a hard time...
How about you? How was your week-end?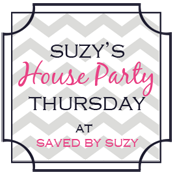 Does your room need a "prescription" for a change of decor, function or design?
If so please
contact me,
I would love to help your room feel better with a Design Concept Board or a complete Room Rx.