A couple of weeks ago I mentioned our plans to vacation in Colorado, disappointingly, Mother Nature conspired against us in the form of wildfires and extreme heat and we found ourselves changing those plans. So as of yesterday, our new plans in place, we are heading to Boston for a completely different kind of vacation. Instead of mountains, hiking and hot springs, we'll be immersing ourselves in city life, culture and history. Who knows, maybe we'll even sneak in a day at the beach!
No visit to a city such as Boston would be complete without consulting
Design Sponge's City Guide
, and the
Boston guide
does not disappoint, it is chock full of shopping, eating and sight seeing recommendations. Reading the guide, written by artist
Jennifer Hill
, I was intrigued by her work and inspired to share a few pieces of Boston art. Enjoy!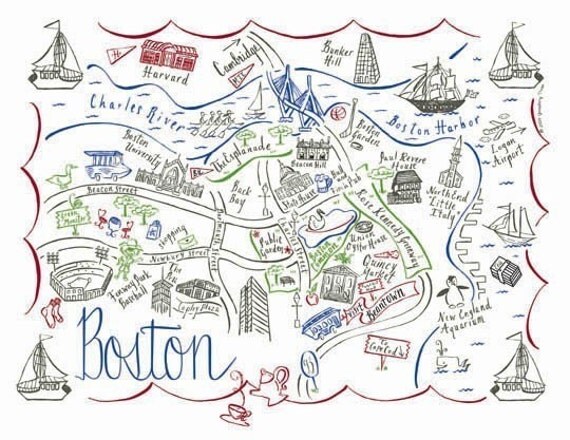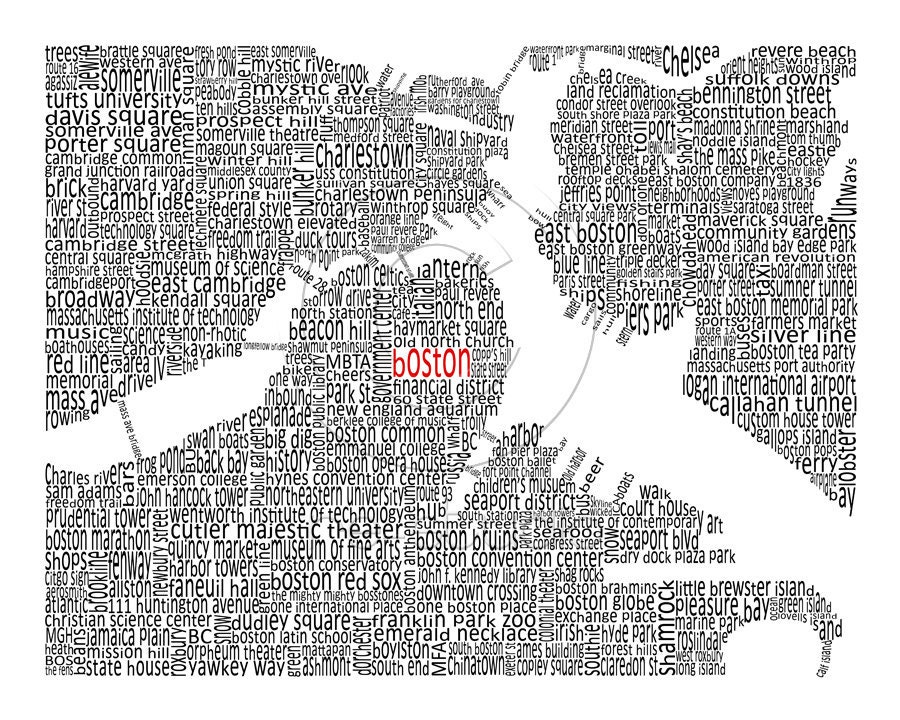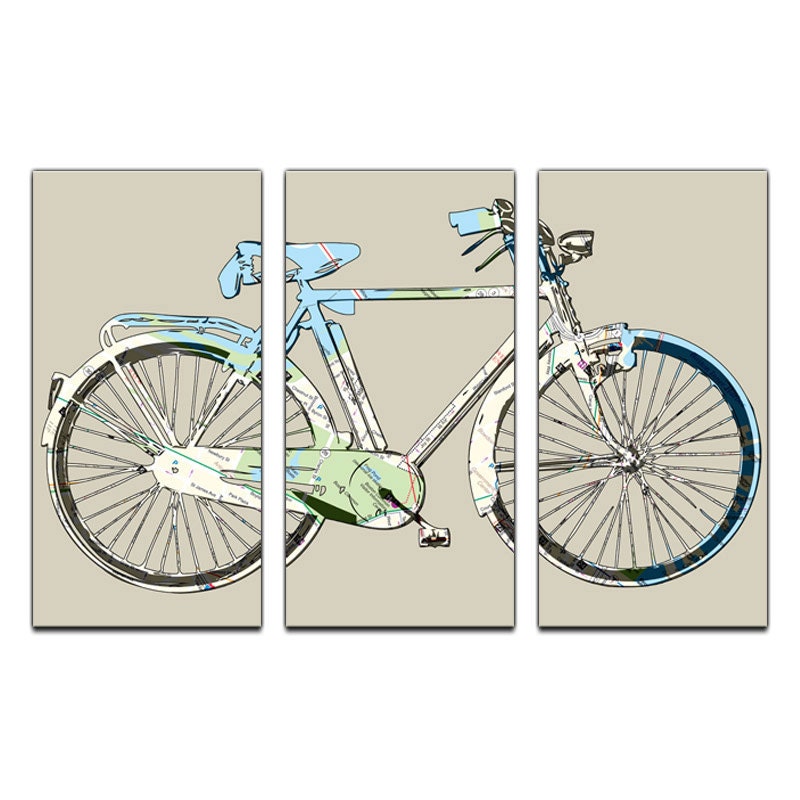 Modern Canvas on Etsy
For any of you Boston locals or those who have traveled to, and love the city, I am all ears for any "do not miss" suggestions for things to do and see and places to eat!
As Arnold says "I'll be back!" I look forward to returning relaxed, rested and ready to catch up with all of you!
Does your room need a "prescription" for a change of decor, function or design?
If so please
contact me,
I would love to help your room feel better with a Room Rx.